Our Mission
Our Mission is to contribute to the growth of capital markets and increase investor base in Pakistan. We also want to deliver superior performance as measured by market share parameters, high-quality service and a portfolio of innovative yet tailored products across a range of investment disciplines and distribution channels. To accomplish our mission, we have a team of motivated and highly professional workforce. We are constantly updating ourselves to understand the needs of our clients.
Our Vision
Our Vision is to develop our company on professional and ethical basis in order to become a leading market player in the financial services sector and a valued contributor in the development of financial markets in the country. We are committed to being a balanced intermediary with the highest ethical principles in order to provide clients with the best execution services and innovative products. Ultimately, we want to impact peopleís lives positively.
Our Values
Core Values
INTEGRITY

Integrity is the core value that guides our firm. We pledge to provide you with an investment experience based on honesty, transparency and high ethical standards. We believe that trust is built by honest dealing. Your success is our moral responsibility.

COMMITMENT

We commit ourselves to our valuable customers. We will recommend products and services that we feel are in the best interest of our customers. We know that if we take care of our customers, they will take care of us.

PROACTIVE

Our market mapping and analysis of sectors and trends equip us with intelligence and acumen to make rational investments and map out effective strategies. We help clients make informed decisions to invest in the capital markets.

Teamwork

We deeply value and encourage teamwork, above all. The belief in the leadership of GO Securities inspires us to strive for excellence. We are consistent in our efforts to steer you to succeed in your investments.
†Introduction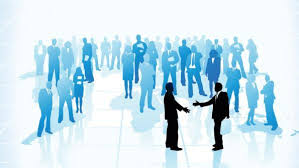 With the steady deregulation of markets and the lifting of exchange controls investors face a wealth of opportunities in todayís market place. To maximize returns from investment opportunities, however, investors need advisors with a deep market intelligence and expertise in local markets. Ghani Osman Securities Pvt. Limited is committed to fulfilling these needs. Ghani Osman Securities is renowned and prominent name is PSX history, to provide specialized financial services to both the institutional and private sector in the area of both equity and futures markets.
Ghani Osman Securities Pvt. Limited is a member of Pakistan Stock Exchange (Guarantee) and National Commodity Exchange Limited that brings, through its team of highly experienced, trained and qualified management, a personal and pro-active style of advisory services with a view to both educate and serve the ever evolving needs of our clients.
Our management pride itself on, in a very short span of time, becoming one of the leading advisory company in the country, with a sizable pool of funds under management, entrusted to us from both institutional and private sector.
Our Directors brings to the organization, a rare combination of individual and collective knowledge and experiences, which will greatly assist our clients in drawing upon our talent pool in catering to their professional needs.
The basic business of Ghani Osman Securities is not only to provide brokerage services but also to bring customized solutions to meet clientís need. We are committed to keeping clientís defined goals, solving problems and executing long-term strategies.